PATRICK HASKELL FIRST EXPERIENCED THE CREATIVE CALLING WHEN, IN THE FIFTH GRADE, HE WATCHED HIS OLDER BROTHER PERFORM IN A HIGH SCHOOL PRODUCTION OF THE MUSICAL "GREASE." MESMERIZED BY THE DANCING, MUSIC, AND BRIGHT LIGHTS, HASKELL FELT AS IF SOMETHING HAD BEEN AWAKENED IN HIM.
"In that moment, I remember thinking this is something that I always want to be a part of," says Haskell, now a junior at the University of Miami majoring in international studies with minors in dance and psychology.
Like his brother, Haskell performed in high school musicals and theater productions. Though he has no desire to pursue dance professionally, he came to the University seeking a way to incorporate dance into his curriculum.
"For me, there's a lot of creativity I find in dance that other classes might not embrace, and it's an opportunity to think outside the box and be imaginative," Haskell explains.
He learned of the Creative Arts in Therapy cognate and registered for a dance therapy class with Carol Kaminsky, senior lecturer in dance and coordinator of the dance program at the Frost School of Music. Kaminsky and five other dance instructors this spring taught 21 classes, most involving students who are not dance majors and have no formal training.
"My colleagues and I all give students time in class to create their own way of dancing," Kaminsky says. "They might be learning routines, but most important is that they learn where the concepts come from, how they align historically with dance principles, and why we're doing this and what it's good for. That all requires strong critical thinking skills."
To gauge success, Kaminsky assesses where students started versus where they end up, how they integrate concepts, and how much risk they take to try something new. The aim is not to develop professional dancers but to sharpen skills that can be applied to other studies, including improvisation, which Kaminsky says "is able to really grow your brain."
Kaminsky hopes students "find that something they've done in dance—maybe through collaborating and putting ideas together to make a dance piece—will later become valuable in a business class, where they need to entertain someone's wild ideas and come to a consensus. Or if they're in medicine, that they're better able to express empathy for people who are different, or when examining a patient, that they're able to read body language. Dance teaches the ability to be sensitive to people on so many levels."
Whether called to a career in the creative arts or, like Haskell, to explore and express an inner yearning, students at the University have ample artistic opportunity. Creativity and originality are fostered through 50 internationally acclaimed art degree programs, while renowned faculty and student artists drive innovation through myriad explorations and modes of expression.


The Power to Move People
Manisha Sharma, a documentary M.F.A. student, was working in marketing and directing commercials and infomercials in her native India when she stumbled upon an online article about javelin thrower Devendra Jhajharia, the first Indian Paralympian to win a gold medal. She couldn't believe she'd never heard of him, nor had many others.
Sharma had been looking to shift her career, so she threw herself into making a documentary. Her short film in 2016 used a new filming concept—ample use of animation and special effects—and won three filmmaking awards.
"I don't think that we discover art as much as it discovers us," she says. "I chanced upon that article, made the film, and got interested in documentaries. I figured that this is something that really drives me, and I need to learn how to really make them."
Then the pandemic set in, and everything in India—as it did elsewhere—shut down. Sharma's two sons were already in the United States, so when she learned about the School of Communication's M.F.A. program, she applied.
Although she has received guidance from many instructors, Sharma particularly acknowledges Ed Talavera, the graduate advisor for motion pictures and faculty director for the 'Canes Film Festival. In his narrative production class, she and other students created documentaries on local artists and music videos for Frost School of Music students.
"As a documentarian, there are limited resources available, making it challenging to hire a production crew. Therefore, you have to take on a lot of work yourself," she explains. "However, he has provided us with handson training, which enables us to manage the production work effectively, including camera and audio work, resulting in the best possible cinematic outcome."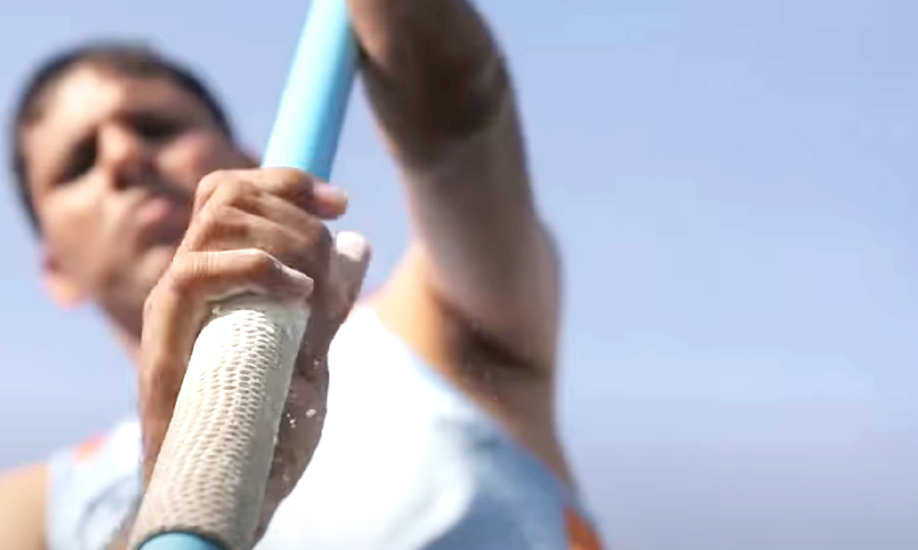 Talavera and other instructors assign projects to ascertain where students land in the world of narrative filmmaking. "Maybe they're a cinematographer, or a writer, or director," he says.
Providing feedback on students' work is pivotal to guiding them to their vision and strengthening their skills. Yet for filmmakers who tell personal stories, especially ones that are painful, Talavera notes that feedback can be a delicate but necessary dance.
"Sometimes you need to nurture, and sometimes you go in hard," Talavera says. "Some students come to us very shut down and do not take advice, and some are very open to advice—sometimes too much, to their detriment."
Another important lesson for students is awareness of the impact their work has on others.
"We're in the movie business, and movies affect society in such a strong way—how we dress, how we talk, the jokes—so you have to be careful," he says. "For students who want to make films that are dangerous and or controversial, we try to get them to explain what they're doing. You're affecting a whole bunch of people, so how do you defend that affect?"
Yash Ramanujam, a theater arts major in the College of Arts and Sciences, is following an artistic path that he says has heightened his self-awareness and confidence.
Ramanujam grew up in the Midwest, and as a way to stay close to his culture, his parents insisted he take classical Indian singing classes. Before long, he began to truly enjoy Carnatic music, with its complicated timings and signatures.
When his family moved to a small town, the already shy Ramanujam felt even more alienated from American culture, but the music—and his discovery of theater—became a creative anchor. In high school, he happened upon audition packets for the "Sound of Music," a movie he had been obsessed with since childhood. Though he had no drama experience, he auditioned—and was cast in one of the leading roles.
"I had never experienced theater in that capacity, and then here I was singing in 10-part harmony," he recalls. His classical Indian music training served him well.
Ramanujam performed in other high school productions but mostly focused on grooming himself for a career in dentistry.
"Yet something was bothering me, and I couldn't get rid of this feeling," he says. "I didn't want to let go of the theater part of my life. Most of my high school experience had been to go to school just so that I could attend rehearsals after."
Ramanujam told his parents of his change of heart and remains grateful they were so supportive. He has thrived in the program and earned leading roles in a number of shows, including "The Three Musketeers" and "Lucky Stiff!"
"The professors have been great," Ramanujam says. "They've opened my eyes to what theater is; more than performing, it's living and experiencing how others experience. To be an actor you have to have empathy—the best actors are the most empathetic because they're able to put themselves into other people's lives and experience them honestly. That moves people."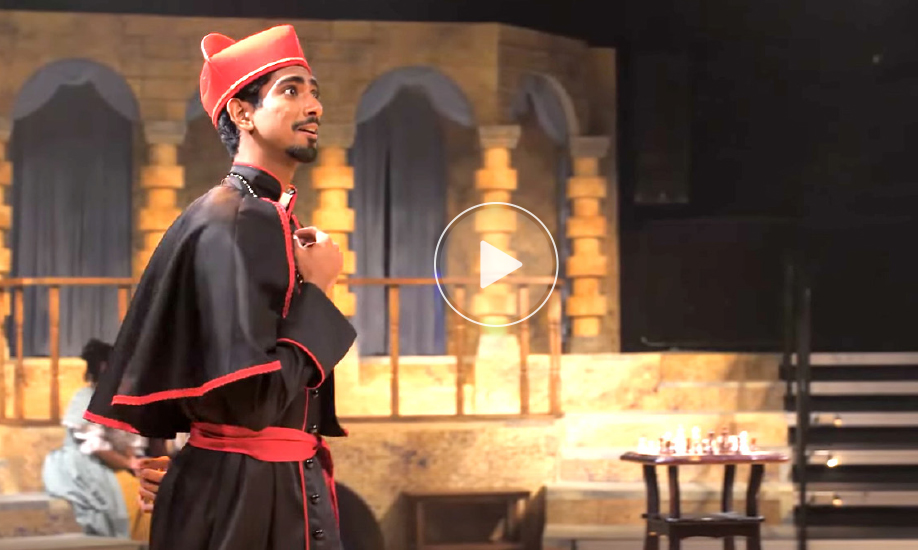 Developing the Creative Process
Students who have a calling to move people through music often turn to Rey Sanchez, B.M. '80, M.M. '82, associate dean for strategic initiatives and innovation and professor of music business and entertainment industries at the Frost School of Music, for guidance.
"At Frost we can't make anyone an artist, though by the time they get here, we're pretty convinced that there's an artist inside," says Sanchez. "What we can do is work with them very much on their skills—we're really good at that. It's very much about the hard skills, and there's artistry that happens in that."
Sanchez, who spent 20 years as a performing musician before "making teaching the second act" of his life, emphasizes process in his instruction.
"In my songwriting classes, the whole idea is to limit the student's choices—box 'em in," he says. "I don't give them a blank sheet of paper; quite the contrary. When you rule out a bunch of choices and now have just a few to work with, then it gets really fun—and that's where you find creativity exploding."
He prefers to speak about "craft" vis-á-vis "art" in the context of his teaching.
"Let others decide what art is, and I'll just do the best that I can making music and making the best music I can. Even Bach didn't consider himself an artist—he was a craftsman who performed his craft very well," Sanchez says. "This is about the expression of the creative process, and the only difference between what I do and what my son-in-law—an architect—does is that he uses a different skill set overlaid on the same creative process."
Research has documented that pursuing a creative practice or discipline cultivates qualities such as collaboration, commitment, self-awareness, compassion, and empathy, among others—virtues that people need to thrive in a pluralistic society.
"At Frost, we're very big on a collaborative environment," says Sanchez. "You're not going to make it in this business if you don't know how to collaborate."
Beyond a collaborative spirit, Sanchez is always on the lookout for students who can engage an audience, who get a response from their music. Often that ability is tied to an inner drive that won't be denied—a calling that must be heeded.
"It's really a sense that they're going to do this—good, bad, or indifferent; they're driven," he says. "We're very blunt with the kids: This is not an easy career, and if you're trying to decide between this and forensic accounting, you should probably not even be thinking about this as a career. This is driven by passion."